Review: Burning Witches - The Witch of the North
The Witch of the North

Label: Nuclear Blast Records
Year released: 2021
Duration: 1:01:01
Tracks: 14
Genre: Heavy Metal

Rating: 3.75/5

Review online: July 2, 2021
Reviewed by: MetalMike

for:The Witch of the North



Rated

2.67

/5 (

53.33%

) (

3 Votes

)

Review

The Witch of the North is the fourth album in six years from Switzerland's Burning Witches and it is a continuation of their brand of '80s traditional metal with the benefits of a modern production. There have been a couple of lineup changes, including a new singer, but I would not have realized had I not looked it up. The new singer has a nice dose of grit to her delivery and can hit the high notes when necessary, so in a couple of spots ("Circle of Five" for example) she reminded me a bit of Udo Dirkschneider. The songwriting on The Witch of the North is good, but more generic than I recall from the last album with only the cover of Savatage's "Hall of the Mountain King" really standing out. It's a faithful cover, Burning Witches don't make many changes, but the singer leans in hard and does a nice job with challenging material. The album is mainly '80s-styled traditional metal with galloping bass, guitar harmonies, shouted backing vocals on the choruses, etc. and should work fine for fans of Iron Maiden, Accept, Savatage, etc.

Other related information on the site
Review: Burning Witches (reviewed by Sargon the Terrible)
Review: Dance with the Devil (reviewed by MetalMike)
Review: Hexenhammer (reviewed by MetalMike)

Click below for more reviews
Latest 0-9 A B C D E F G H I J K L M N O P Q R S T U V W X Y Z Various Books/Zines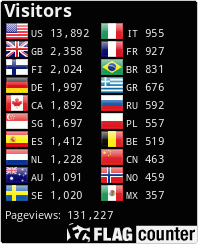 The Metal Crypt - Crushing Posers Since 1999
Copyright © 1999-2022, Michel Renaud / The Metal Crypt. All Rights Reserved.