Review: Burning Witches - Hexenhammer
Hexenhammer

Label: Nuclear Blast Records
Year released: 2018
Duration: 47:50
Tracks: 12
Genre: Power/Thrash

Rating: 3.75/5

Review online: December 13, 2018
Reviewed by: MetalMike

for:Hexenhammer



Rated

3.5

/5 (

70%

) (

4 Votes

)

Review

Switzerland may be best known as the land of Celtic Frost and Krokus, but there are plenty of bands hailing from the mountainous, mid-European country. Burning Witches is an all-female group, still something of a rarity in heavy metal, and Hexenhammer is their second full-length. The band plays propulsive power/thrash punctuated by sharp riffing and high-pitched wails. The songwriting does a good job of creating an atmosphere that makes you want to throw a fist or two in the air, especially on early cuts like the blistering "Executed" and "Lords of War" with its slow groove leading into the chorus. Nuclear Blast scooped up the band, so you know the playing is top notch and the album is fairly consistent. That said, "Man-eater" is silly with over-the-top lyrics that would have made Jill Janus blush and Burning Witches does nothing with a cover of Dio's "Holy Diver" to make their own. The band definitely has chops and seems on the verge of producing something special. Hexenhammer may not be that, but the signs are there.

Other related information on the site
Review: Burning Witches (reviewed by Sargon the Terrible)
Review: Dance with the Devil (reviewed by MetalMike)
Review: The Witch of the North (reviewed by MetalMike)

Click below for more reviews
Latest 0-9 A B C D E F G H I J K L M N O P Q R S T U V W X Y Z Various Books/Zines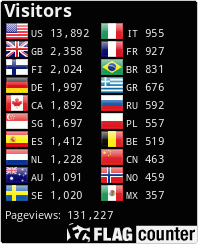 The Metal Crypt - Crushing Posers Since 1999
Copyright © 1999-2022, Michel Renaud / The Metal Crypt. All Rights Reserved.