Review: Byfist - In the End
In the End

Label: Pure Steel Records
Year released: 2020
Duration: 46:07
Tracks: 8
Genre: Heavy Metal

Rating: 4.25/5

Review online: August 22, 2020
Reviewed by: Michel Renaud

for:In the End



Rated

4.25

/5 (

85%

) (

8 Votes

)

Review

I really liked Byfist's demo, Adrenalin, back in 2001—I still have the CD-R (the what?). The funny thing is that I had been wondering what was happening with them just a couple of weeks before I got this promo.

Adrenalin was quite the old-school affair, sounding a lot like early '80s heavy metal, but In the End actualizes the band somewhat. There's some crunchy power metal in here, and the band have cranked up the heaviness on the pure heavy metal songs as well. These guys already sounded like pros back in the days and this album is above and beyond, so they're really delivery some quality metal on this album. What has been driving me nuts is how some songs draw direct influences from classics from the past 40 years, but I can't really pinpoint them no matter how often I listen to this. I hate it when that happens. ? The vocalist is quite versatile, changing singing styles as needed and pretty much shining in all of them. In the End is a good mix of the old and the new; Byfist have done a superb job of balancing the old and new school of heavy/power metal and there are more catchy passages on the album than you can shake a stick at. This one's a winner.

Other related information on the site
Review: Adrenalin (reviewed by Michel Renaud)
Review: In the End (reviewed by MetalMike)

Click below for more reviews
Latest 0-9 A B C D E F G H I J K L M N O P Q R S T U V W X Y Z Various Books/Zines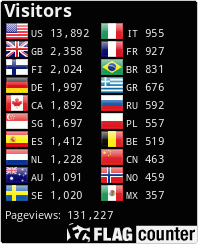 The Metal Crypt - Crushing Posers Since 1999
Copyright © 1999-2022, Michel Renaud / The Metal Crypt. All Rights Reserved.