Review: Bloody Hell - The Bloodening
The Bloodening

Label: Rockshots Records
Year released: 2021
Duration: 57:10
Tracks: 12
Genre: Heavy Metal

Rating: 3.5/5

Review online: May 23, 2021
Reviewed by: MetalMike

for:The Bloodening



Rated

4

/5 (

80%

) (

3 Votes

)

Review

How much metal can Finland produce? The well is bottomless, apparently. The Bloodening is the second album from traditional metal band Bloody Hell and it is a straight-up slab of rollicking riffs and gruff shouts that has some nice highs and only a couple of lows. Catchy choruses and crunchy riffs abound on cuts like "The Undertaker" and "Burn Witch Burn," but the repetition is agonizing on "What the Hell." The Bloodening is nearly an hour of music that is like a cross between early U.D.O. and Running Wild, with songwriting that is a notch or two below those long-running acts. Bloody Hell are on the right track and need to continue to perfect their take on this style and if they do, it might not be long before they are mentioned alongside those bands.

Click below for more reviews
Latest 0-9 A B C D E F G H I J K L M N O P Q R S T U V W X Y Z Various Books/Zines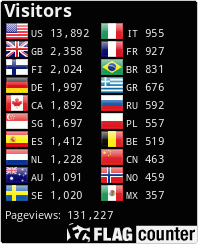 The Metal Crypt - Crushing Posers Since 1999
Copyright © 1999-2022, Michel Renaud / The Metal Crypt. All Rights Reserved.