Review: Power Theory - Force of Will
Force of Will

Label: Pure Steel Records
Year released: 2019
Duration: 56:52
Tracks: 12
Genre: Heavy Metal

Rating: 4.5/5

Review online: November 15, 2019
Reviewed by: Michel Renaud

for:Force of Will



Rated

4.38

/5 (

87.5%

) (

8 Votes

)

Review

This album has been kicking my ass for a few weeks now. Fast, crunchy and powerful heavy metal with a pinch of power metal is what Force of Will is filled with. New vocalist Jim Rutherford is a major highlight here, his style and vocal melodies just begging for you to sing along. The crunchy guitars deliver some really cool and memorable riffs and the whole thing has a grandiose, epic vibe to it that just sweeps the listener away. Iron Savior's Piet Sielck is a guest vocalist on "Spitting Fire", which came as a pleasant surprise and the song itself is more on the power metal side, musically, and definitely has an Iron Savior vibe to it. It's hard to pick a favourite from this album as it's pretty diverse with some really fast and upbeat numbers (a little Hammerfall in there), some more ballad-ish and some a little more on the dark side of things but, hey, I'm going to do it anyway: "Albion" is right up there with an that epic Atlantean Kodex vibe – very similar musically and in vocal delivery, a very powerful song that I could play on repeat for hours. Nearly one hour of diverse, honest-to-goodness heavy metal with lots of influences put to good use. If I made a yearly "best of" list, Force of Will would most likely be in it.

Other related information on the site
Review: An Axe to Grind (reviewed by MetalMike)
Review: Out of the Ashes, Into the Fire (reviewed by MetalMike)
Review: Out of the Ashes, Into the Fire (reviewed by Sargon the Terrible)
Review: Something Old... Something New... Something F**king LIVE!!! From Europe (reviewed by Michel Renaud)

Click below for more reviews
Latest 0-9 A B C D E F G H I J K L M N O P Q R S T U V W X Y Z Various Books/Zines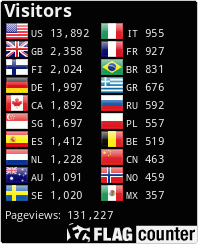 The Metal Crypt - Crushing Posers Since 1999
Copyright © 1999-2022, Michel Renaud / The Metal Crypt. All Rights Reserved.