Review: Martriden - The Unsettling Dark
The Unsettling Dark

Label: Candlelight Records
Year released: 2008
Duration: 43:21
Tracks: 10
Genre: Black/Death

Rating: 4.5/5

Review online: February 29, 2008
Reviewed by: Sargon the Terrible

for:The Unsettling Dark



Rated

4

/5 (

80%

) (

13 Votes

)

Review

Martriden are a young band from Montana on their way up. I was pleasantly surprised by their debut EP last year. I don't know what I was expecting, but these guys vomited up a toxic Death/Black hybrid with blistering musicianship and heavy-assed shredding. Now we have their debut full-length, and it kicks as much ass as I had hoped for.

Martriden sit firmly in line with masters of their genre like Behemoth, in fact Behemoth are probably the best reference point here. Martriden are similarly aggressive and musically precise, without all the blasting and studio overwork that has marred Behemoth's last few albums. This is a heavy, vicious assault of speed and aggression marked by spot-on playing and inventive compositions that push this band above the ordinary. Vocals are rather one-dimensional, but they don't distract from the cascade of murderous riffage. This is an album that is visceral enough to be instantly gratifying, but with enough depth to aspire to something a bit above simple genre work. Martriden have put out the best debut so far this year, and are definitely a band to watch. Highly Recommended.

Other related information on the site
Review: Cold and the Silence (reviewed by Sargon the Terrible)
Review: Encounter the Monolith (reviewed by Sargon the Terrible)
Review: Martriden (reviewed by Sargon the Terrible)

Click below for more reviews
Latest 0-9 A B C D E F G H I J K L M N O P Q R S T U V W X Y Z Various Books/Zines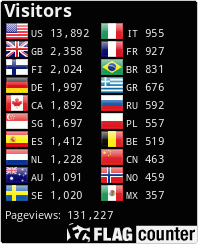 The Metal Crypt - Crushing Posers Since 1999
Copyright © 1999-2022, Michel Renaud / The Metal Crypt. All Rights Reserved.