Review: Axewitch - Out of the Ashes into the Fire
Out of the Ashes into the Fire

Label: Pure Steel Records
Year released: 2021
Duration: 57:52
Tracks: 12
Genre: Heavy Metal

Rating: 4/5

Review online: March 29, 2021
Reviewed by: MetalMike

for:Out of the Ashes into the Fire



Rated

4

/5 (

80%

) (

2 Votes

)

Review

Yet another band from the '80s that has been resurrected in the new millennium, Sweden's Axewitch released a couple of albums plus the somewhat infamous Pray for Metal EP that not only had a drawing of a naked woman on the cover, ensuring teenage boys everywhere would at least cast an eye toward it, but was released in a variety of colors, something unusual for 1982. I had the orange vinyl version but can't honestly recall anything about the music other than it was nondescript.

Fast-forward to 2021 and the band has put out their fourth full-length, Out of the Ashes into the Fire, via Pure Steel Records. It is an album full of rocking heavy metal with simple, '80s lyrics that brings me back to 1984-85. I can't think of any songs on here that I didn't enjoy, and I especially liked it when the band went for a little extra atmosphere on tracks like "Let Sleeping Dogs Lie" and "Violator." There's nothing here that hasn't been done before but Axewitch have not just trotted out a collection of reworked leftovers from earlier in their career. Sure, this is a simple, straightforward album of prototypical heavy metal, but sometimes that's all you need so put it on and throw a fist in the air.

Click below for more reviews
Latest 0-9 A B C D E F G H I J K L M N O P Q R S T U V W X Y Z Various Books/Zines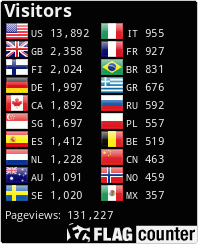 The Metal Crypt - Crushing Posers Since 1999
Copyright © 1999-2022, Michel Renaud / The Metal Crypt. All Rights Reserved.