Review: Born Again (France) - Strike with Power
Strike with Power

Label: Massacre Records
Year released: 2017
Duration: 37:58
Tracks: 10
Genre: Heavy Metal

Rating: 2.5/5

Review online: April 24, 2017
Reviewed by: MetalMike

for:Strike with Power



Rated

3

/5 (

60%

) (

2 Votes

)

Review

When I started listening to Born Again's Strike with Power I thought I was getting a full album from the Marta Gabriel-led band that released the Neverending Fire EP back in 2010 (really a single since it had only two songs) but this is a French band of the same name, minus the umlaut over the "o". Sad, because this Born Again is basically a Motörhead tribute band and I bet they would like to have used that bit of "see what we did there?" Anyway, sandpaper vocals, bluesy guitar work and crunchy riffs are wrapped around standard Heavy Metal lyrics on cookie-cutter tracks like "Deal with the Devil" and "Wings of Hate". From the first notes of opener "New Generation" all I could think was Motörhead and the listless cover of "No Class" put the final nail in the coffin. Strike with Power is little more than generic party Metal; nice enough in the background but when you focus on it, you realize there isn't much there.

Click below for more reviews
Latest 0-9 A B C D E F G H I J K L M N O P Q R S T U V W X Y Z Various Books/Zines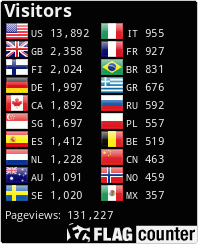 The Metal Crypt - Crushing Posers Since 1999
Copyright © 1999-2022, Michel Renaud / The Metal Crypt. All Rights Reserved.