Review: Celesterre - A Blooming Spring
A Blooming Spring

Label: Independent
Year released: 2014
Duration: 27:26
Tracks: 5
Genre: Black/Folk Metal

Rating: 2/5

Review online: August 4, 2015
Reviewed by: Sargon the Terrible

for:A Blooming Spring



Rated

3.6

/5 (

72%

) (

5 Votes

)

Review

It's hard to really categorize this EP, which is good on one hand. This has a lot in common with atmospheric Black Metal bands, but it has a more traditional riff style, without a lot of tremolo. I have to say the greatest stylistic similarity is to Primordial, with the big, blackish riffs and the mostly clean vocal approach. In fact, I think it is pretty plain that vocalist Wouter Klinkenberg is trying as hard as he can to sound like Nemtheanga, even down to the way he phrases his vocal lines and pitches his voice. The thing is, he's not Nemtheanga, and he often sounds shrill and bleating, calling too much attention to himself rather than acting as a focal point. He distracts, and he is often off-key and out of time. Overall this is a good try, but it is just not very good.

Other related information on the site
Review: Celesterre (reviewed by Christopher Foley)
Review: The Wild (reviewed by Sargon the Terrible)

Click below for more reviews
Latest 0-9 A B C D E F G H I J K L M N O P Q R S T U V W X Y Z Various Books/Zines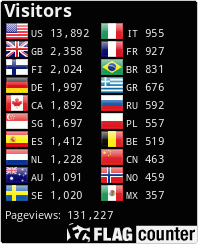 The Metal Crypt - Crushing Posers Since 1999
Copyright © 1999-2022, Michel Renaud / The Metal Crypt. All Rights Reserved.