Review: Carpathian Forest - Strange Old Brew
Strange Old Brew

Label: Avantgarde Music
Year released: 2000
Duration: 40:03
Tracks: 12
Genre: Black Metal

Rating: 4.5/5

Review online: November 5, 2000
Reviewed by: Michel Renaud

for:Strange Old Brew



Rated

4.38

/5 (

87.69%

) (

26 Votes

)

Review

(Un)Holy shit! Posers beware! Carpathian Forest is pure Norwegian black metal at its rawest form, and, to put it simply, this album is addictive. With this release, the band presents an interesting mix of fast heavy songs and more doomy-styled slow songs, even throwing in an excellent keyboard-only instrumental track. One thing I definitely appreciate here is that the songs are not keyboard-driven - the band hasn't given in to the current "trend" on overdoing it with the keyboards. Except for the instrumental song, the rest of the album puts raw guitar playing up front, making me wanna scream "METAL!!!!!". Yes!! From fast-paced songs such as The Suicide Song to doom-sounding songs with whispered vocals such as House Of The Whipcord, the variety in the vocals and the playing make this album anything but boring. Complete the whole thing with a dark atmosphere feeling and there you have it.

The album ends with a kick ass bonus track, He's Turning Blue, an in-your-face fast-paced track in the same vein as The Suicide Song. Impressive. Buy this and you'll also want to get the previous albums, trust me on that one.

Other related information on the site
Review: Black Shining Leather (reviewed by Michel Renaud)
Review: Morbid Fascination Of Death (reviewed by Michel Renaud)
Review: Through Chasm, Caves and Titan Woods (reviewed by Lars Christiansen)
Review: We're Going to Hollywood For this: Live Perversions (reviewed by Michel Renaud)

Click below for more reviews
Latest 0-9 A B C D E F G H I J K L M N O P Q R S T U V W X Y Z Various Books/Zines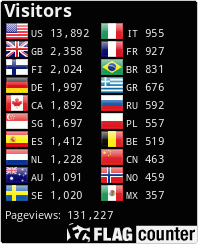 The Metal Crypt - Crushing Posers Since 1999
Copyright © 1999-2022, Michel Renaud / The Metal Crypt. All Rights Reserved.