Review: Countless Skies - Countless Skies
Countless Skies

Label: Independent
Year released: 2014
Duration: 22:40
Tracks: 4
Genre: Melodic Death Metal

Rating: 2.75/5

Review online: March 26, 2015
Reviewed by: MetalMike

for:Countless Skies


Review

Countless Skies is a relatively new Melodic Death Metal band from the U.K. and released their self-titled EP in 2014. Countless Skies plays in a very melodic style with both clean and extreme vocals supplemented with ample keys but are less Ensiferum or Amon Amarth and more Vintersorg and Skalmold in that they have slower, contemplative passages in their songs. There's also an Epic vibe happening and the cover art, featuring a sunset over a mountainscape is certainly evocative of Summoning or Caladan Brood albeit with Death instead of Black vocals. The songs are decent though the songwriting is too safe and doesn't really grab the listener in any appreciable way. The biggest thing holding back Countless Skies is the terribly dry and lifeless production. I get that this is an independent release but I've heard a lot better from bands in similar situations. Everything sounds isolated and I had to look at the band's website to see they have an actual drummer because my first thought was the programming was not very creative or atmospheric.

Countless Skies appear to be shooting high and I give them credit for that but until their songwriting and production can match their ambition they're going to struggle to turn heads in their direction.

Other related information on the site
Review: Glow (reviewed by Sargon the Terrible)

Click below for more reviews
Latest 0-9 A B C D E F G H I J K L M N O P Q R S T U V W X Y Z Various Books/Zines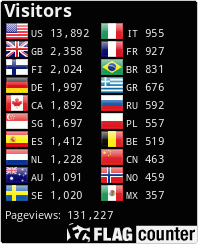 The Metal Crypt - Crushing Posers Since 1999
Copyright © 1999-2022, Michel Renaud / The Metal Crypt. All Rights Reserved.