Review: Carnal Forge - Please... Die!
Please... Die!

Label: Century Media Records
Year released: 2001
Duration: 37:11
Tracks: 12
Genre: Death/Thrash

Rating: 3.5/5

Review online: November 19, 2001
Reviewed by: Christian Renner

for:Please... Die!



Rated

3

/5 (

60%

) (

8 Votes

)

Review

Carnal Forge is back with a new offering after the very successful sophomore effort "Firedemon". If you are not familiar with the band they are a death/thrash metal hybrid from Sweden and in my opinion one of the better bands from that region of the world, which is saying quite a bit when you consider all the excellent bands from that area.

The new disc "Please…Die!" will be released in the US on January 22nd. This will be their third release and to be completely honest I expected a little more from this album. I am not saying this album is bad but it seems that their last album was easier to get into than this one is. The new one leans much more heavily to the death metal side than the previous disc, which I thought, had some of the best thrash riffs I have heard in quite a long time. This album still has those breakdown sections with melodic and textured guitar parts but it seems as though they are over to soon and the band jumps back into the speed riffing and blasting drums. They have without a shadow of a doubt moved into a heavier direction and whether this is a good or bad thing really depends on your own tastes. I personally preferred the more thrash-influenced part of the band so this album just kind of left me wishing for more of that. Looking at it from a technical standpoint however is a different story altogether. The guitars are just blazing with some razor sharp speed riffing and some very good leads. The drums are very effective and compliment the music extremely well. The vocals are your standard fare for this genre so no real surprises there. Overall the album is actually very good and maybe my expectations as a fan of the band were just a bit to high but I still would have preferred more of the thrash elements they had on their previous album.

I would say if you are a fan of the band or other bands such as God Dethroned, Myrkskog or the like you will also find this well worth the purchase. Recommended

Other related information on the site
Review: Firedemon (reviewed by Christian Renner)
Review: Testify For My Victims (reviewed by Sargon the Terrible)
Review: The More You Suffer (reviewed by Christian Renner)
Interview with Lars Linden (guitar) on April 28, 2003 (Interviewed by Barbara Williams (Crowley))

Click below for more reviews
Latest 0-9 A B C D E F G H I J K L M N O P Q R S T U V W X Y Z Various Books/Zines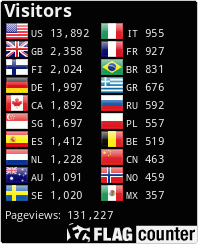 The Metal Crypt - Crushing Posers Since 1999
Copyright © 1999-2022, Michel Renaud / The Metal Crypt. All Rights Reserved.