Review: Bat - Primitive Age
Primitive Age

Label: Tankcrimes Records
Year released: 2014
Duration: 13:40
Tracks: 5
Genre: Heavy Metal

Rating: 4/5

Review online: August 9, 2014
Reviewed by: Michel Renaud

for:Primitive Age



Rated

3.78

/5 (

75.56%

) (

9 Votes

)

Review

Primitive Age is old-school Heavy/Speed Metal to the core – so much so that this demo is primarily a tape release. This has a raw, early 80s vibe reminiscent of early Venom and Slayer at times and maybe even a bit of Kill 'em All-era Metallica, though for a more recent comparison I couldn't help but think a little bit of Ottawa's Iron Dogs and Bastardator (R.I.P.) Yeah, I could probably have come up with better-known bands for comparison, but where's the fun in that?

Raucous vocals, no-nonsense abrasive heavy riffs, catchy solos and just plain old-school fun. A lot of bands try this these days, but not that many do it as well as Bat. I'm certainly looking forward to a full-length release from these guys.

Other related information on the site
Review: Axestasy (reviewed by MetalMike)
Review: Axestasy (reviewed by Michel Renaud)
Review: Cruel Discipline (reviewed by MetalMike)
Review: Wings of Chains (reviewed by MetalMike)

Click below for more reviews
Latest 0-9 A B C D E F G H I J K L M N O P Q R S T U V W X Y Z Various Books/Zines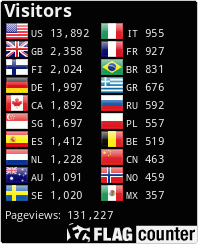 The Metal Crypt - Crushing Posers Since 1999
Copyright © 1999-2022, Michel Renaud / The Metal Crypt. All Rights Reserved.