Review: Blaze - The Rock Dinosaur
The Rock Dinosaur

Label: High Roller Records
Year released: 2014
Duration: 27:22
Tracks: 6
Genre: Heavy Metal

Rating: 4/5

Review online: May 31, 2014
Reviewed by: MetalMike

for:The Rock Dinosaur



Rated

3.6

/5 (

72%

) (

5 Votes

)

Review

Japan's Blaze sure does love the NWOBHM. Their latest mini-LP, The Rock Dinosaur, has six songs of pure Hard Rock/Heavy with the kinds of crunchy, memorable riffs that bands like Saxon forged a career with. The singing is a Blackie Lawless-style affair with equal amounts of melody and snarl and lyrics that deal with typical 80s themes, e.g. women and the Rock n' Roll lifestyle. Standout tracks include the opener and the band's ode to the NWOBHM, "Underground Heroes." These are songs that should have you strumming the air guitar from the get-go. The songwriting is above average so even though Blaze is travelling a well-worn path, The Rock Dinosaur remains highly entertaining. Fans of the classic albums from bands like Saxon, Raven, Tygers of Pan Tang, etc. should be all over this one.

Other related information on the site
Review: Blaze (reviewed by MetalMike)

Click below for more reviews
Latest 0-9 A B C D E F G H I J K L M N O P Q R S T U V W X Y Z Various Books/Zines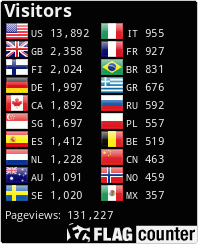 The Metal Crypt - Crushing Posers Since 1999
Copyright © 1999-2022, Michel Renaud / The Metal Crypt. All Rights Reserved.