Review: Circle of Silence - The Rise of Resistance
The Rise of Resistance

Label: Massacre Records
Year released: 2013
Duration: 50:25
Tracks: 12
Genre: Heavy Metal

Rating: 4/5

Review online: July 14, 2013
Reviewed by: Sargon the Terrible

for:The Rise of Resistance



Rated

3.2

/5 (

64%

) (

10 Votes

)

Review

Circle of Silence are a German band who have been around for eight years and produced four albums, yet they have remained below the radar. I had heard of this band, but never actually heard their stuff. One look at the cover and you expect some kind of Primal Fear-styled Teutonic crunching, and that's not far from the mark.

Circle of Silence have a big, booming sound, with big guitars and a first-rate production job. They have that heaviness and propulsive sound I associate with German bands like Mystic Prophecy or Primal Fear. Vocalist Niklas Keim has a smoother, less aggressive approach than the standard, and he injects a good bit of hookiness. Other times the band gets intensely heavy and Keim is more than able to keep up. He has his limits as a singer, but enthusiasm is not one of them. From the powerful opener "Blood of Enemies" there is not really a dull moment on here. There are no real A-Grade songs, but this album is really consistent and keeps the energy level up all the way through. Fans of straight-up Heavy Metal like Iron Fire or Emerald will love the fuck out of this. A tremendously enjoyable album.

Other related information on the site
Review: The Blackened Halo (reviewed by MetalMike)
Review: The Rise of Resistance (reviewed by MetalMike)
Review: Walk Through Hell (reviewed by MetalMike)
Interview with bassist Björn Boehm on September 24, 2011 (Interviewed by MetalMike)

Click below for more reviews
Latest 0-9 A B C D E F G H I J K L M N O P Q R S T U V W X Y Z Various Books/Zines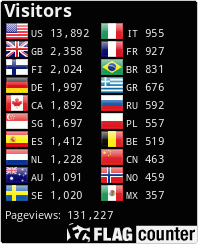 The Metal Crypt - Crushing Posers Since 1999
Copyright © 1999-2022, Michel Renaud / The Metal Crypt. All Rights Reserved.