Review: Code of Silence - Dark Skies Over Babylon
Dark Skies Over Babylon

Label: Mausoleum Records
Year released: 2013
Duration: 1:00:43
Tracks: 11
Genre: Heavy Metal

Rating: 3.75/5

Review online: July 8, 2013
Reviewed by: MetalMike

for:Dark Skies Over Babylon



Rated

5

/5 (

100%

) (

3 Votes

)

Review

The U.K.'s Code of Silence is something of a super-group with ex-Power Quest guitarist Ben Randall and ex-Revolution Renaissance/ex-Adagio singer Gus Monsanto among their members. Their debut, Dark Skies Over Babylon, is a collection of smooth, melodic Heavy Metal in the style of, but not quite as heavy as, Black Majesty. Randall knows his way around a fret board; his riffs remind me of T.N.T.'s Ronni Le Tekro and his solos are out of the Yngwie Malmsteen school. Monsanto has a great voice and the rest of the band members are no slouches. Most of the songs are slick and glossy with a rather "commercial" sound. Dark Skies Over Babylon's eponymous title track is a ballad that would've had the crowd hoisting their lighters and swaying in unison in no time.

Code of Silence is out of the gate with a solid, if unadventurous, debut in Dark Skies Over Babylon. Fans of Black Majesty, T.N.T. and similar melodic Heavy Metal bands should give this one a listen.

Click below for more reviews
Latest 0-9 A B C D E F G H I J K L M N O P Q R S T U V W X Y Z Various Books/Zines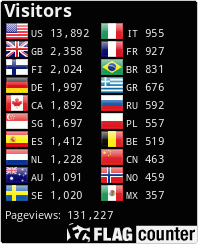 The Metal Crypt - Crushing Posers Since 1999
Copyright © 1999-2022, Michel Renaud / The Metal Crypt. All Rights Reserved.