Review: Briar Rose - Dark Lord
Dark Lord

Label: Roaar Records
Year released: 2012
Duration: 50:25
Tracks: 12
Genre: Heavy Metal

Rating: 3.75/5

Review online: June 7, 2013
Reviewed by: MetalMike

for:Dark Lord


Review

Massachusetts' long-running Traditional Metal band Briar Rose released their fifth album, Dark Lord, in 2012. This is simple, straightforward music with chugging, occasionally blues-based riffing that is reminiscent of Gun Barrel, minus most of the party attitude. I question opening the album with the song "Screwdriver" as the vocal lines don't seem completely at home within the melodies, but after that, the band gets down to business. Most of the songs are good, though not overly memorable but some exceptions are the early Savatage-like "My Girlfriend is a Witch," a cover of a song by 60s psychedelic group The October Country all done up in Heavy Metal, and the epic and captivating "The Goblin Heart," nearly 10 minutes of simmering fury. Legendary producer Chris Tsangarides brings a thoroughly "metal" sound to the gruff vocals, excellent lead work and pounding drums. While Dark Lord brings relatively little "new" to the table it should provide ample listening pleasure to fans of Traditional Heavy Metal.

Click below for more reviews
Latest 0-9 A B C D E F G H I J K L M N O P Q R S T U V W X Y Z Various Books/Zines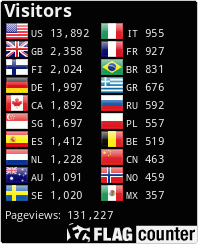 The Metal Crypt - Crushing Posers Since 1999
Copyright © 1999-2022, Michel Renaud / The Metal Crypt. All Rights Reserved.