Review: Blood Red Throne - Blood Red Throne
Blood Red Throne

Label: Sevared Records
Year released: 2013
Duration: 35:37
Tracks: 9
Genre: Death Metal

Rating: 3/5

Review online: May 29, 2013
Reviewed by: Sargon the Terrible

for:Blood Red Throne



Rated

3.33

/5 (

66.67%

) (

3 Votes

)

Review

Blood Red Throne have been putting out a new album every two years like clockwork for the past decade, but I have never paid much attention to them. I mean, I can't keep up with every band, now can I? Anyway, this band has been around almost 15 years, so I expected a certain amount of polish.

Polish there is in plenty, but not much in the way of songwriting brilliance. This is very 'modern' sounding Death Metal not a million miles removed from more recent Behemoth albums. The guitars are a processed mess with little character, the vocals alternate screeching and bellowing, and the drums are precise and featureless. The whole thing sounds far too clean and overproduced to be really exciting. It would still work if the riffs were brilliant, but they are just adequate. This wants to be taken seriously as really extreme, but for modern-sounding death this is right in the middle of the road.

Other related information on the site
Review: Fit to Kill (reviewed by Luxi Lahtinen)
Review: Union of Flesh and Machine (reviewed by Luxi Lahtinen)

Click below for more reviews
Latest 0-9 A B C D E F G H I J K L M N O P Q R S T U V W X Y Z Various Books/Zines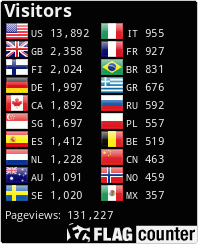 The Metal Crypt - Crushing Posers Since 1999
Copyright © 1999-2022, Michel Renaud / The Metal Crypt. All Rights Reserved.