Review: Battle Dagorath - Cursed Storm of Ages
Cursed Storm of Ages

Label: Cold Dimensions
Year released: 2013
Duration: 100:55
Tracks: 9
Genre: Black Metal

Rating: 4.25/5

Review online: May 15, 2013
Reviewed by: Sargon the Terrible

for:Cursed Storm of Ages



Rated

3.73

/5 (

74.67%

) (

15 Votes

)

Review

This is a US Black Metal band with a highly atmospheric approach, an obsession with Middle Earth, and imagery dripping with winter and cold. This kind of thing can be done poorly or well, and this is done very well. That duration listed up there is not a typo - this is well over an hour and a half of moody, oppressive music inspired by Burzum, Immortal, and maybe a dash of Evilfeast in the heavy use of keys for interludes. The guitar tone is a crushing, frozen saw of hatred and the arrangements are big and expansive. It's not easy to maintain interest over a running time this long, but they manage it. That said, a lot of these very long songs sound quite a bit alike, and so the album lacks variety. Overall I find this really enjoyable, if not revelatory.

Other related information on the site
Review: Abyss Horizons (reviewed by Mjölnir)
Review: Eternal Throne (reviewed by Lars Christiansen)
Review: II - Frozen Light of Eternal Darkness (reviewed by Sargon the Terrible)

Click below for more reviews
Latest 0-9 A B C D E F G H I J K L M N O P Q R S T U V W X Y Z Various Books/Zines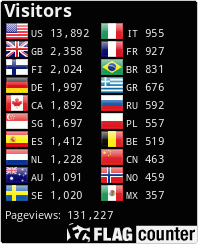 The Metal Crypt - Crushing Posers Since 1999
Copyright © 1999-2022, Michel Renaud / The Metal Crypt. All Rights Reserved.