Review: Cosmic Death - Damnation's Light
Damnation's Light

Label: Independent
Year released: 2012
Duration: 21:40
Tracks: 4
Genre: Black/Thrash

Rating: 3.5/5

Review online: December 28, 2012
Reviewed by: Sargon the Terrible

for:Damnation's Light



Rated

2.75

/5 (

55%

) (

4 Votes

)

Review

This band apparently started out as a side project of Vintersorg, but I can't tell if he is still involved in this. This is pretty stripped-down and grimy Blackened Thrash, with a slower, groovier style to the riffs than I normally expect from this kind of thing. Some of the riffs on here are really tasty, even if they are not face-rippingly fast. The vocals sound quite a bit like The Crown's Johann Lindstrand, and they are one of the strong points of this demo - dark and aggressive without being unintelligible. Overall this is fun, but it's not really going to kick your ass that hard. Worth a spin.

Other related information on the site
Review: Perdition Haze (reviewed by Sargon the Terrible)

Click below for more reviews
Latest 0-9 A B C D E F G H I J K L M N O P Q R S T U V W X Y Z Various Books/Zines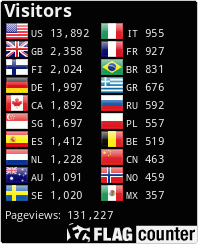 The Metal Crypt - Crushing Posers Since 1999
Copyright © 1999-2022, Michel Renaud / The Metal Crypt. All Rights Reserved.