Review: Coven - Worship New Gods
Worship New Gods

Label: Shadow Kingdom Records
Year released: 2012
Originally released in: 1987
Duration: 39:22
Tracks: 9
Genre: Heavy/Doom

Rating: 2/5

Review online: December 8, 2012
Reviewed by: MetalMike

for:Worship New Gods



Rated

3.29

/5 (

65.88%

) (

17 Votes

)

Review

Worship New Gods, from Detroit's Coven (or Coven 13, depends where you look), starts out of the blocks like it is going to be a cool NWOBHM/Doom album. There are slow tempos, fantasy-based lyrics and that classic "garage" feel. Bands like Witchfinder General, Dragonslayer and Brainfever immediately jumped to mind. And it would be a pretty good album if it weren't for the dreadful singing of David Landrum. When he's in tune he's passable but when he's off, which is often, he's way off, missing not only the key but also the beat. If any of this is intentional it is ill advised. Worship New Gods has good songs, like "The General's Eye," with decent riffs and melodies but the vocals render them nearly unlistenable. And all the echo in the world can't save them.

I wanted to like this album because Coven have a good grip on the 80s sound, particularly the NWOBHM, but I can't. The singing is just too bad.

Click below for more reviews
Latest 0-9 A B C D E F G H I J K L M N O P Q R S T U V W X Y Z Various Books/Zines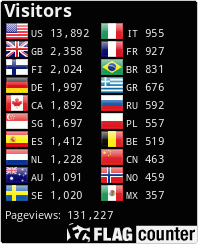 The Metal Crypt - Crushing Posers Since 1999
Copyright © 1999-2022, Michel Renaud / The Metal Crypt. All Rights Reserved.