Review: Brand - II
II

Label: Independent
Year released: 2010
Duration: 21:41
Tracks: 4
Genre: Black/Death

Rating: 3.75/5

Review online: October 22, 2011
Reviewed by: MetalMike

for:II



Rated

4.33

/5 (

86.67%

) (

6 Votes

)

Review

II is the second (natch) overall release for Sweden's Brand, the first (I) being a demo. II is a four song EP of Black/Death that is quite good despite being self-produced and released. The first and last tracks follow a more blackened route with blast beats and tremolo picking while songs two and three are ferocious blackened Thrash assaults. The riffs are sharp and aggressive accentuated with some excellent solos. The rasps of vocalist/guitarist Evilvalive are the unifying element, but aren't anything out of the ordinary. My biggest beef with II is that it only contains four songs.

Brand's II is just simple, no-frills well played Black/Death that makes you want to bang your head. What more could you ask for?

Click below for more reviews
Latest 0-9 A B C D E F G H I J K L M N O P Q R S T U V W X Y Z Various Books/Zines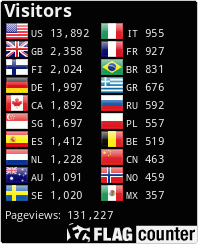 The Metal Crypt - Crushing Posers Since 1999
Copyright © 1999-2022, Michel Renaud / The Metal Crypt. All Rights Reserved.