Review: Crucifyre - Infernal Earthly Divine
Infernal Earthly Divine

Label: Pulverised Records
Year released: 2010
Duration: 41:35
Tracks: 9
Genre: Death Metal

Rating: 3.5/5

Review online: September 3, 2011
Reviewed by: Michel Renaud

for:Infernal Earthly Divine



Rated

3.45

/5 (

69.09%

) (

11 Votes

)

Review

This is some decent Death/Thrash from Sweden. What holds it back a little are the vocals which are "OK" but lack any kind of punch – it's a raspy style of Thrash vocals that's relatively decipherable, but pretty much monotonous and that gets boring after a few songs. Musically this is diverse for the genre – the faster parts are pretty standard but what sets this apart from the crowd is the slower, more "melodic" (for lack of a better word) passages. Those convey a rather dark atmosphere and really set the mood that you'd associate with the satanic artwork. Throw in some good Heavy Metal-ish old school solos and that makes for some pretty cool stuff. Infernal Earthly Divine is a bit uneven and has its boring moments, but there's enough good stuff in here to make it worth a look.

Other related information on the site
Review: Black Magic Fire (reviewed by MetalMike)
Review: Infernal Earthly Divine (reviewed by Sargon the Terrible)

Click below for more reviews
Latest 0-9 A B C D E F G H I J K L M N O P Q R S T U V W X Y Z Various Books/Zines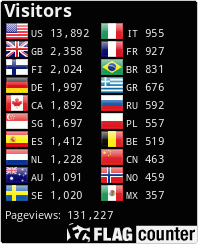 The Metal Crypt - Crushing Posers Since 1999
Copyright © 1999-2022, Michel Renaud / The Metal Crypt. All Rights Reserved.