Review: Blood Ceremony - Living with the Ancients
Living with the Ancients

Label: Rise Above Records
Year released: 2011
Duration: 51:48
Tracks: 9
Genre: Doom Metal

Rating: 4.5/5

Review online: June 28, 2011
Reviewed by: Sargon the Terrible

for:Living with the Ancients



Rated

4.29

/5 (

85.71%

) (

21 Votes

)

Review

There is a lot of 'retro' Doom floating around these days, and I am instinctively suspicious of a lot of it, as there is way too much weed-smoking hippie-love in a lot of that shit. It still does produce music I enjoy though, so I am always willing to give a new band a whirl and see what they can do. Blood Ceremony's self-titled debut album was way too psychedelic and rockish for my tastes, but this one is a vast improvement.

Not a million miles removed from similar female-fronted bands like Castle or Jex Thoth – in fact they remind me a lot of Jex Thoth – Blood Ceremony play heavy, Sabbathy doom with Hammond organs and some freaky flute interludes. The difference this time out is their riffs are heavier and meaner, and the atmosphere as a whole is darker and more occult. This is very much like the soundtrack of an old Hammer movie with songs like "The Great God Pan" and the killer "My Demon Brother". Other standouts are "Oliver Haddo" and "Daughter of the Sun", but really this album is very consistent, and keeps an excellent moody atmosphere throughout. The riffs are cool, the lyrics are dark and mystical, and Alia O'Brien's vocals are smooth and haunting. This is just an excellent album of atmospheric retro Doom that I never get tired of spinning.

Other related information on the site
Review: Blood Ceremony (reviewed by Christopher Foley)

Click below for more reviews
Latest 0-9 A B C D E F G H I J K L M N O P Q R S T U V W X Y Z Various Books/Zines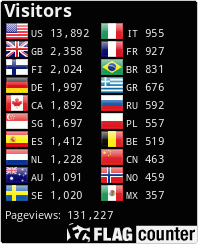 The Metal Crypt - Crushing Posers Since 1999
Copyright © 1999-2022, Michel Renaud / The Metal Crypt. All Rights Reserved.