Review: Blaspherian - Infernal Warriors of Death
Infernal Warriors of Death

Label: Deathgasm Records
Year released: 2011
Duration: 36:27
Tracks: 8
Genre: Death Metal

Rating: 3.75/5

Review online: May 21, 2011
Reviewed by: Sargon the Terrible

for:Infernal Warriors of Death



Rated

4.37

/5 (

87.41%

) (

27 Votes

)

Review

This band has been gigging around Texas for the last six years or so, putting out demos, splits, and an EP, but this is their first real full-length. Even if it is just 36 minutes long. Ah, Death Metal – never change. I was expecting this to be more Black than pure Death, but no, this is fast and brutal Death Metal with a low, compressed guitar sound that reminds me of Bolt Thrower in the early days. Some of the riffs here remind me of BT as well – especially the title track, which has a cool, creeping main riff. I enjoy this disc, but it does not really rise much above the horde. Fans of Death Metal will like it, but it's not going to blow your mind or anything.

Click below for more reviews
Latest 0-9 A B C D E F G H I J K L M N O P Q R S T U V W X Y Z Various Books/Zines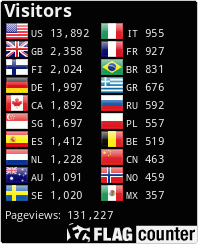 The Metal Crypt - Crushing Posers Since 1999
Copyright © 1999-2022, Michel Renaud / The Metal Crypt. All Rights Reserved.