Review: Celtachor - In the Halls of Our Ancient Fathers
In the Halls of Our Ancient Fathers

Label: Independent
Year released: 2010
Duration: 36:04
Tracks: 7
Genre: Black Metal

Rating: 3.5/5

Review online: May 7, 2011
Reviewed by: Sargon the Terrible

for:In the Halls of Our Ancient Fathers



Rated

4.4

/5 (

88%

) (

5 Votes

)

Review

This is the second demo from Celtachor, an Irish band playing Pagan Black Metal with a slight folk flavoring. We had a few mixups getting this demo to me, but I am glad they did, as I really like this better than I thought I would.

This is competent BM with a good recording job for a demo and some decent riffing. The band does have a tendency to hack on the same riff too long, which makes the songs sometimes a bit repetitive, but the mood and atmosphere are strong, and the often-used flute sounds that accent the album add a welcome dash of individuality. This isn't a masterwork, but it is a cool demo.

Click below for more reviews
Latest 0-9 A B C D E F G H I J K L M N O P Q R S T U V W X Y Z Various Books/Zines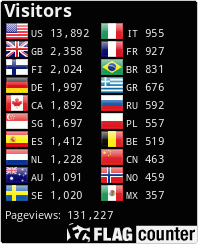 The Metal Crypt - Crushing Posers Since 1999
Copyright © 1999-2022, Michel Renaud / The Metal Crypt. All Rights Reserved.