Review: Besatt - In Nomine Satanas
In Nomine Satanas

Label: Dark Whispers
Year released: 1997
Duration: ?
Tracks: 8
Genre: Black Metal

Rating: 4/5

Review online: June 22, 2001
Reviewed by: Wilhelm

for:In Nomine Satanas


Review

DARK WHISPERS has established themselves as one of the most serious and hard working labels in the scene. Creating not only chainmail and other crafts (shirts, postcards, clocks, necklaces etc..) But releasing their own bands as well.

BESATT is an obscure Polish 4 piece, playing an obscure form of raw / errie black metal in the old style of bands like DARKTHRONE, MAYHEM, BATHORY even TORMENTOR and ABRUPTUM. But it's harldy anything bad at all, maybe not completely original but it captures the black metal spirit perfectly. Each track is well crafted and contains no female voices or keyboards (not that I could hear at least) just raw fucking BM with hints of old heavy metal music! I especially enjoyed the intro track which had a very sick / fucked up sound. One of the better bands releasing stuff today. 8 tracks here:

*Intro
*Taste of the nightly prayers
*The time of the wolf
*My religion
*The devil's baptism
*Deadly Psalm
*Night voice
*Chalice of truth

I'd say get this! I give it a good fucking 7/8 out of 10 dead posers!

Contact:

Beldaroh
Nickla 57/5
41-908 Bytom
(Poland)

balderoh@poland.com

Click below for more reviews
Latest 0-9 A B C D E F G H I J K L M N O P Q R S T U V W X Y Z Various Books/Zines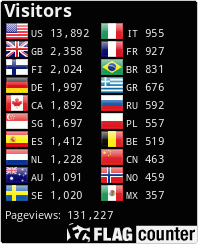 The Metal Crypt - Crushing Posers Since 1999
Copyright © 1999-2022, Michel Renaud / The Metal Crypt. All Rights Reserved.