Review: Celestial Ode - Celestial Ode
Celestial Ode

Label: Independent
Year released: 2002
Duration: 18:12
Tracks: 5
Genre: Heavy/Power Metal

Rating: 3.5/5

Review online: October 28, 2002
Reviewed by: Michel Renaud

for:Celestial Ode



Rated

3.5

/5 (

70%

) (

4 Votes

)

Review

Celestial Ode hail from Greece and play a mix of heavy metal and Thrash with a somewhat modern touch to it. Lots of good ideas here, both on the musical and vocal side, but there are a few "hiccups" here and there than can probably be blamed both on production and a little lack of experience and know-how - in other words, nothing that can't be fixed. Despite the shortcomings, this is a MCD that's a lot of fun to listen to, with a good beat from beginning to end. The vocalist has a great voice with a good range, but needs to master his technique better, as the results on the CD are of variable quality. The guitars are very heavy and raw at times, overall very good guitar work but again there's room for improvement. Nevertheless, there are some major and memorable shredding moments in there that just make you beg for more.

This band shows more potential than many signed bands of today. Hopefully they'll soon get signed by a label that'll help them reach that potential. Celestial Ode is definitely a band to keep an eye on. In the meantime, check out this CD.

Click below for more reviews
Latest 0-9 A B C D E F G H I J K L M N O P Q R S T U V W X Y Z Various Books/Zines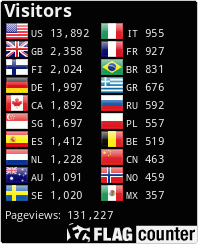 The Metal Crypt - Crushing Posers Since 1999
Copyright © 1999-2022, Michel Renaud / The Metal Crypt. All Rights Reserved.