Review: Belfegor - The Kingdom Of Glacial Palaces
The Kingdom Of Glacial Palaces

Label: WWIII Music
Year released: 2001
Duration: 45:54
Tracks: 12
Genre: Black Metal

Rating: 3.75/5

Review online: October 28, 2001
Reviewed by: Michel Renaud

for:The Kingdom Of Glacial Palaces



Rated

3.33

/5 (

66.67%

) (

3 Votes

)

Review

Belfegor is one of the recent newcomers from the ever growing Polish Black Metal scene. This is their first release of the promising WW III Music label. Immediately upon hearing the first song off this album, I thought of such known Black Metal acts as Sweden's Marduk and Setherial, and this impression would last until the end. Pretty "straightforward" fast and brutal music here, as you have already guessed by that comparison. In terms of speed, they're a little bit slower than Marduk's and Setherial's fastest work but they're still pretty much in the same league. The band doesn't really invent anything here however, pretty much establishing themselves as very competent musicians. Maybe their next release will show them exhibit their own ideas and a little less of their influence's. I wouldn't go as far as call them clones, but the resemblance is there.

The music is good enough that I won't hold the lack of originality too much against them. Fans of fast and brutal BM should give this a listen - just do not expect anything groundbreaking this time around. Other than that, I can only really complain about the drums, which at times sound like a stick hitting on a can. Quite surprising considering the overall sound quality. Killer cover art. Recommended.

Click below for more reviews
Latest 0-9 A B C D E F G H I J K L M N O P Q R S T U V W X Y Z Various Books/Zines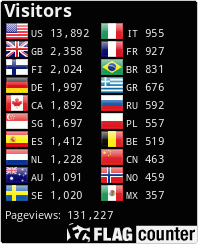 The Metal Crypt - Crushing Posers Since 1999
Copyright © 1999-2022, Michel Renaud / The Metal Crypt. All Rights Reserved.