Review: Blaze Bayley - The Man Who Would Not Die
The Man Who Would Not Die

Label: Blaze Bayley Recordings
Year released: 2008
Duration: 62:23
Tracks: 12
Genre: Heavy Metal

Rating: 4/5

Review online: June 15, 2010
Reviewed by: Hermer Arroyo

for:The Man Who Would Not Die



Rated

4.18

/5 (

83.64%

) (

11 Votes

)

Review

This is the fourth solo disc from Iron Maiden's ex-singer and his first with his namesake as the new moniker. Seven years had past at this point in his career. You know what he stands for musically and this follows his style. But what is clear is the darker turn that this has due to the challenging and deeply personal circumstances during this period in his life. His wife was dead from cancer and he was battling alcoholism, and some of the songs reflect that like in the title track, "While you Were Gone" and "Serpent Hearted Man".

The Man Who Would not Die is a straight up NWOBHM album, no surprises there but here he has developed his own style as opposed to copying his former band. This is definitely a more aggressive album compared to his previous three. The songs are more to the point, full of melody and heaviness, just with a few exceptions. Lyrically Blaze shifts away from the sci-fi themes of the first two albums and focuses on personal thoughts. Nico Bermudez should be mentioned, he does the leads on the album and complements the songs rather well. His solos are well constructed and it doesn't seem that they were pasted on just because they had to be there.

This is not a perfect album. For one it is too long of a record. If it was cut down 10 minutes or so, it could have been a better disc as there is some filler here like "At the End of the Day". There is nothing original here, but if you were enamored with Blaze's style or the genre itself, this will be a treat. Some people will say that this was a triumph and a return to form. I don't think that this is his best effort ever but considering where he was personally, this is a great accomplishment no matter what. Having said that, like every disc that he has released during this decade it is better than what Iron Maiden have released during the same timeframe.

Other related information on the site
Review: Blood & Belief (reviewed by 4th Horseman)
Review: Infinite Entanglement (reviewed by Bruno Medeiros)
Review: Promise and Terror (reviewed by Michel Renaud)
Review: Silicon Messiah (reviewed by Michel Renaud)
Review: Tenth Dimension (reviewed by Michel Renaud)
Review: War Within Me (reviewed by Michel Renaud)
Interview with vocalist Blaze Bayley on June 30, 2018 (Interviewed by Luxi Lahtinen)

Click below for more reviews
Latest 0-9 A B C D E F G H I J K L M N O P Q R S T U V W X Y Z Various Books/Zines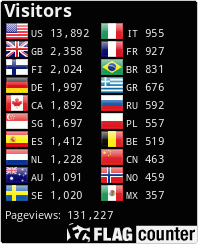 The Metal Crypt - Crushing Posers Since 1999
Copyright © 1999-2022, Michel Renaud / The Metal Crypt. All Rights Reserved.