Review: Black Breath - Heavy Breathing
Heavy Breathing

Label: Southern Lord
Year released: 2010
Duration: 40:17
Tracks: 10
Genre: Thrash Metal

Rating: 3/5

Review online: June 8, 2010
Reviewed by: Sargon the Terrible

for:Heavy Breathing



Rated

3.71

/5 (

74.29%

) (

7 Votes

)

Review

I was sure Black Breath were going to veer off into noisecore territory before they ever got an album out, but it seems it is not so. This is a US band who play very old-school Death/Thrash riffs with a killer guitar sound, accompanied by one of the worst vocalists you have ever heard. On their EP he was not this bad, but his repetitive, one-note screaming quickly renders this all but unlistenable. The guy can obviously only yell one note, which he does constantly. Whenever the vocalist shuts the hell up, this band produces some quite entertaining stuff reminiscent of old Discharge or mid-period Entombed. So: not as bad as I was expecting.

Other related information on the site
Review: Razor to Oblivion (reviewed by Sargon the Terrible)
Review: Sentenced to Life (reviewed by Christopher Foley)

Click below for more reviews
Latest 0-9 A B C D E F G H I J K L M N O P Q R S T U V W X Y Z Various Books/Zines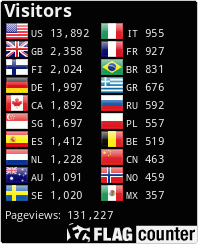 The Metal Crypt - Crushing Posers Since 1999
Copyright © 1999-2022, Michel Renaud / The Metal Crypt. All Rights Reserved.