Review: Bloodwritten - Whore
Whore

Label: Independent
Year released: 2010
Duration: 13:44
Tracks: 4
Genre: Death/Thrash

Rating: 3/5

Review online: May 17, 2010
Reviewed by: Sargon the Terrible

for:Whore



Rated

2.33

/5 (

46.67%

) (

6 Votes

)

Review

This is an extremely short EP, more like a demo, with two proper tracks, a live cut, and an instrumental demo. Bloodwritten call themselves a Death Metal band, but to my ears, this is very Thrash, with galloping riffage and raspy but intelligible vocals. The two tracks that start this off sound pretty good, with a lot of energy and shredding riffs. The live cut might be ok, but the sound quality is absolutely awful, and I don't know why they included it here. The instrumental cut "Return to Tortuga Bay" is even less Death and more Thrash, with a slower pace and more roomy songwriting. I think this band is definitely one to watch for, because they flash enough good stuff that I want to see a full-length album.

Click below for more reviews
Latest 0-9 A B C D E F G H I J K L M N O P Q R S T U V W X Y Z Various Books/Zines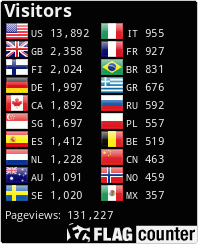 The Metal Crypt - Crushing Posers Since 1999
Copyright © 1999-2022, Michel Renaud / The Metal Crypt. All Rights Reserved.