Review: Black Breath - Razor to Oblivion
Razor to Oblivion

Label: Southern Lord
Year released: 2008
Duration: 14:47
Tracks: 4
Genre: Thrash Metal

Rating: 3/5

Review online: March 3, 2010
Reviewed by: Sargon the Terrible

for:Razor to Oblivion



Rated

3.83

/5 (

76.67%

) (

6 Votes

)

Review

This is the debut EP from another US band who are taking a cue from proto-thrash bands like Celtic Frost along with a pinch of death rock, reminding me a lot of mid-period Entombed like Hollowman. I thought I would hate this when I saw it billed as 'crossover', but really this is a rather entertaining little disc with a lot of energy and aggression. The vocals are a bit 'coreish, which is annoying, but the guitar sound is strong, and the riffs are solid. I don't really think this band will create anything good out of their influences in the future, as they are clearly enamored of noise rock and punk a bit too much, but this EP is fun.

Other related information on the site
Review: Heavy Breathing (reviewed by Sargon the Terrible)
Review: Sentenced to Life (reviewed by Christopher Foley)

Click below for more reviews
Latest 0-9 A B C D E F G H I J K L M N O P Q R S T U V W X Y Z Various Books/Zines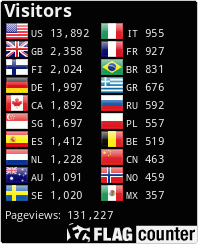 The Metal Crypt - Crushing Posers Since 1999
Copyright © 1999-2022, Michel Renaud / The Metal Crypt. All Rights Reserved.