Review: Burning Black - Mechanichell
Mechanichell

Label: Limb Music Products
Year released: 2009
Duration: 46:23
Tracks: 11
Genre: Power Metal

Rating: 2.5/5

Review online: December 21, 2009
Reviewed by: Christopher Foley

for:Mechanichell



Rated

3.07

/5 (

61.43%

) (

14 Votes

)

Review

Whoever said it was more fun to review a bad album over a middle ground release is right. This certainly isn't a lot of fun. These guys are like the overweight kid with an inhaler lagging behind in cross country, plodding through a well trodden path and not exactly innovating along the way. Don't get me wrong this isn't bad by any means, it's so safe. Although it is worth mentioning the singer, who is maybe even enough to warrant a look in because this guy tears the place apart, pouring emotion into them. Musically this is your typical heavier Power Metal in the vein of acts such as Primal Fear, Mystic Prophecy or Dream Evil. It's a shame because they're all good players but between them there isn't a shred of originality, which is ultimately what lets this album down so much because I can hear this elsewhere and of course better. It's a shame such a good singer is being put into to use over such mediocre music. If I had to recommend a few standout tracks I'd pick "Reborn from my Sins" or the title track. Overall this isn't majorly bad, nor is it great, it's decidedly middle ground although at least it's metal. If you're a fan of this sort of stuff you might find something more here, but as far as I'm concerned if you can't tell the difference between tracks you know there's a bit of a problem. Do yourself a favor and just put Black Sun on.

Other related information on the site
Review: Remission of Sin (reviewed by MetalMike)

Click below for more reviews
Latest 0-9 A B C D E F G H I J K L M N O P Q R S T U V W X Y Z Various Books/Zines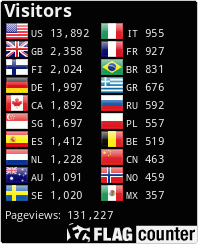 The Metal Crypt - Crushing Posers Since 1999
Copyright © 1999-2022, Michel Renaud / The Metal Crypt. All Rights Reserved.