Review: Capricorn - Capricorn
Capricorn

Label: Shark Records
Year released: 1993
Duration: 44:00
Tracks: 11
Genre: Heavy/Thrash

Rating: 3.25/5

Review online: October 3, 2009
Reviewed by: Hermer Arroyo

for:Capricorn



Rated

3.82

/5 (

76.36%

) (

11 Votes

)

Review

Capricorn was a three-member Heavy/Thrash Metal band from Germany formerly known as Grinder and this is their self-titled debut. It opens up with the awesome "Mob in the 'Hood" which summarizes quite nicely what the album is about: fast songs with good riffs and great choruses. Most songs here have elements of catchiness that will make you remember them once they're over. Examples of this are the nice riffs and choruses in "Burn", "The Harder They Fall", "Bomb Eden" and the excellent ballad "Lonely is the World". Musically this is a solid band and with the exception of the excellent guitar leads, the band does not go overboard trying to show off.

This isn't very original stuff as you probably have heard this countless times before. If you are expecting this to sound like the big German trilogy you'll be disappointed as this has neither the speed nor the heaviness of those bands. However, the most frustrating fact about the album is that most of the stuff sounds very similar – just listen to the repetitive "Light Up your Mind". Aside from the opening track there are no songs that pump you up or makes you want to thrash. But the execution in which these guys perform is better than most groups; still if you want solid and steady metal you can't go wrong with these guys.

After this album, Capricorn went to make another record and then vanished forever. In the end, this is an enjoyable but slightly above average album. However it was good enough to warrant a couple more, sadly the band were destined to be forgotten and to end up being just one among many.

Click below for more reviews
Latest 0-9 A B C D E F G H I J K L M N O P Q R S T U V W X Y Z Various Books/Zines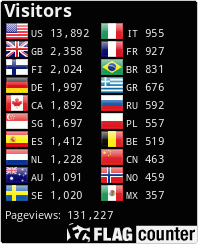 The Metal Crypt - Crushing Posers Since 1999
Copyright © 1999-2022, Michel Renaud / The Metal Crypt. All Rights Reserved.