Review: Coexistence - Carrion Comfort
Carrion Comfort

Label: Independent
Year released: 2009
Duration: 17:51
Tracks: 4
Genre: Progressive Power Metal

Rating: 3.25/5

Review online: May 25, 2009
Reviewed by: Christopher Foley

for:Carrion Comfort



Rated

4

/5 (

80%

) (

13 Votes

)

Review

Surprisingly pretty damn cool demo from French act Coexistence. These guys play a heavy Progressive Power metal, with some nice Thrash influence for good measure. As far as the prog side goes Coexistence are fairly reined in, the progression lies in their riffage much like Communic although a little less adventurous. You can hear influence from a lot of acts in their sound although ultimately they never resort to plagiarism – there's certainly some pretty cool stuff to be heard throughout. Opening up with the title track, an initial vocal comparison can be made with Cloudscape's Mike Andersson (you may have noticed a lot of people sound like this guy). However as I listened further on I could hear some Russell Allen influence in there which is pretty cool. The opener is actually the weakest track to be heard here. It was not until the awesome "Seize The Day" kicks off that I started to smile. You need to hear the verse riff; simple yet effective and damn cool.

"Twisted Soul" is another pretty cool cut, although the opening riff is pretty uninspiring, however 25 seconds of endurance later and we're back to Coolville. Strangely enough there are only two members credited on their Myspace page, leaving me curious as to where the drummer is. On the recording things sound good although they're programmed, but this doesn't derive from the listening experience and there are some pretty sweet parts that are utterly convincing. Closing things up is the hellish "Layarteb" with some pretty sweet guitar work and a nice speedy pace. Some naughty guitar runs are made that certainly sit well with me. Overall this is a damn good start. On a full-length it would be nice to see the addition of some subtle keys and some lengthier tracks. It's worth mentioning that the choruses could do with a little work, nothing really sticks in my mind and if it weren't for the cool riffage this would be pretty forgettable. However for a demo this is ace and I'm interested into seeing how these guys progress.

Standout Tracks; "Seize The Day" and "Layarteb"

Other related information on the site
Review: Carrion Comfort (reviewed by MetalMike)
Review: Flow (reviewed by MetalMike)
Interview with Greg Giraudo (guitar, keyboards, programming) and Carl Lindquist (vocals) on June 14, 2009 (Interviewed by MetalMike)

Click below for more reviews
Latest 0-9 A B C D E F G H I J K L M N O P Q R S T U V W X Y Z Various Books/Zines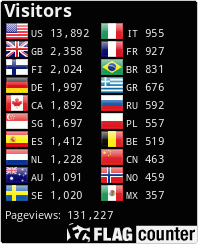 The Metal Crypt - Crushing Posers Since 1999
Copyright © 1999-2022, Michel Renaud / The Metal Crypt. All Rights Reserved.