Review: Bann - Æschatologia
Æschatologia

Label: Grief Foundation
Year released: 2009
Duration: 65:11
Tracks: 6
Genre: Black Metal

Rating: 4/5

Review online: May 23, 2009
Reviewed by: Lars Christiansen

for:Æschatologia



Rated

3

/5 (

60%

) (

3 Votes

)

Review

Bann are a band I've been meaning to check out for a while now, and now that I finally have I'm not left disappointed. Æschatologia is the German duos debut full-length after their Antiochia EP from 2006, which was also well lauded amongst fellow underground enthusiasts.

Whilst even the slight mention of symphonic Black Metal would make a vast swathe of the Black Metal community repel in disgust, Bann's own brand is infinitely more heartfelt and true than the bands that would immediately spring to mind upon reference to the sub-genre. Massive melodies spring forth from the blackness through beautiful synths and My Dying Bride-esque violin work which really brings an incredible feeling of despair and destitution to the music. Riffs weep from the guitars to the accompaniment of unstable vocals not heard since early Bethlehem or Silencer (hell, some of the shrieks are so piercing they remind me of Fleurety's demo stuff – real throat poppers). The album as a whole has quite a depressing edge without ever slipping into the realms of the 'suicidal' bunch, which comes mainly down to the interesting and epic arrangements that fill the hour plus of the albums run time, along with the harsh German tongue which lyrically makes all the difference. The album title itself refers to the philosophy behind what is believed to be the final hours of humanity (or the end of the world itself), adding the extra edge of hopelessness to the classy, sweeping aura of the album.

This is definitely one of those albums that you have to take an hour out to actually sit and listen to, rather than putting on the background when doing something else. To be fair, it really deserves your full attention. This is good quality unorthodox Black Metal that bravely bucks the trends to utilize massive waves of melody to create their synthetic sea of sorrow for the listener, it's just up to you whether you're daring enough to take the plunge.

Click below for more reviews
Latest 0-9 A B C D E F G H I J K L M N O P Q R S T U V W X Y Z Various Books/Zines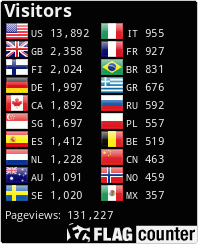 The Metal Crypt - Crushing Posers Since 1999
Copyright © 1999-2022, Michel Renaud / The Metal Crypt. All Rights Reserved.