Review: Blindead - Autoscopia/Murder in Phazes
Autoscopia/Murder in Phazes

Label: Foreshadow Music
Year released: 2008
Duration: 60:11
Tracks: 7
Genre: Doom Metal

Rating: 2/5

Review online: December 30, 2008
Reviewed by: Sargon the Terrible

for:Autoscopia/Murder in Phazes



Rated

3.2

/5 (

64%

) (

5 Votes

)

Review

A general pall of listenability does not excuse the alt-rock sheen this album glistens with. Doom/Death is supposed to be gloomy, and there is an Agalloch-esque sound to a lot of the moodier moments on this album, but there is way too much accessible college-rock/post-rock styling to this for it to be any good. The 'harsh' vocals are what I guess emo dorks think 'harsh' sounds like. But lets be clear:harsh vocals should not sound like you are angry at your little sister, or yelling at your mom to get out of your room. Blindead obviously listen to a lot of Opeth, and that should tell you all you need to know right there, as anyone who likes Opeth should be shot through the head. Given that, this is not as bad as Opeth, but that won't save it.

Click below for more reviews
Latest 0-9 A B C D E F G H I J K L M N O P Q R S T U V W X Y Z Various Books/Zines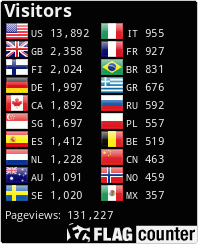 The Metal Crypt - Crushing Posers Since 1999
Copyright © 1999-2022, Michel Renaud / The Metal Crypt. All Rights Reserved.