Review: Catacombs - Echoes Through the Catacombs
Echoes Through the Catacombs

Label: Solitude Productions
Year released: 2007
Originally released in: 2003
Duration: 59:54
Tracks: 4
Genre: Funeral Doom

Rating: 4/5

Review online: March 22, 2008
Reviewed by: Michel Renaud

for:Echoes Through the Catacombs



Rated

3.67

/5 (

73.33%

) (

3 Votes

)

Review

Echoes Through the Catacombs is really an EP, but this reissue doubles its length with the inclusion of remastered versions of the original songs.  Catacombs plays Funeral Doom, and it sure as hell feels like it.  Slow, and I do mean s-l-o-w, morbid, sad, melancholic heavy music is what we are served with here, with low growling vocals that lose themselves in the very slow, monotone but heavy and raw guitars.  Following the trend, the drumming is equally slow and not particularly "powerful", which blends in well with everything else here.  Crushingly heavy, yet disturbingly calm, Echoes Through the Catacombs is almost like the soundtrack to a descent to hell, with nothing that sounds remotely positive - not an advisable listen if you're depressive, needless to say.

Click below for more reviews
Latest 0-9 A B C D E F G H I J K L M N O P Q R S T U V W X Y Z Various Books/Zines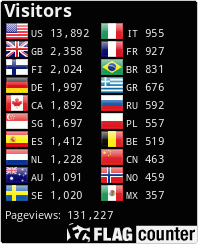 The Metal Crypt - Crushing Posers Since 1999
Copyright © 1999-2022, Michel Renaud / The Metal Crypt. All Rights Reserved.