Review: Charnel Valley - The Igneous Race
The Igneous Race

Label: Paragon Records
Year released: 2007
Duration: 36:21
Tracks: 7
Genre: Black Metal

Rating: 4.5/5

Review online: August 5, 2007
Reviewed by: Sargon the Terrible

for:The Igneous Race



Rated

3.8

/5 (

76%

) (

5 Votes

)

Review

Charnel Valley are a US band who are dedicated to producing the rawest, most stripped-down Black Metal they possibly can. This is their debut full-length after a few splots and demos, and it rules.

This band isn't doing anything revolutionary, they are just doing everything right. They have a grinding, sawing guitar sound, bludgeoning drums, and glass-spitting vocals spewed over a raw but visceral recording job. Charnel Valley are not addicted to the tremolo bar, and this is much more inspired by Celtic Frost or Venom than anything more modern. An ugly, filthy, hate-bellowing gem of underground Black Metal. Do not miss.

Click below for more reviews
Latest 0-9 A B C D E F G H I J K L M N O P Q R S T U V W X Y Z Various Books/Zines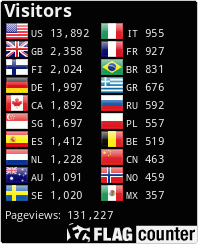 The Metal Crypt - Crushing Posers Since 1999
Copyright © 1999-2022, Michel Renaud / The Metal Crypt. All Rights Reserved.