Review: Bastardator - Bastards of Mayhem
Bastards of Mayhem

Label: Harsh Brutal Cold Productions
Year released: 2007
Duration: 19:24
Tracks: 5
Genre: Thrash Metal

Rating: 4.25/5

Review online: May 10, 2007
Reviewed by: Michel Renaud

for:Bastards of Mayhem



Rated

3.73

/5 (

74.55%

) (

11 Votes

)

Review

Bastardator was formed in 2006 here in Ottawa (Canada), and "Bastards of Mayhem" is their first demo, released on tape and on CD.

Short and sweet, this demo is a nice slab of old school thrash - the raw and dirty kind; heavy and messy with assorted harsh vocals. This is the kind of thrash that's been in the underground for some 25 years, overshadowed the more "lightweight" Bay Area-style thrash. Not that there's anything wrong with most bands with that cleaner sound, mind you. The demo is mostly fast-paced and even though I had been told that the sound was so-so, I find it's quite alright for the style, its roughness giving an added raw edge to what was already quite "mayhemic" to begin with. Inside that insane mix of razor-sharp guitars, thundering drums and aggressive in-your-face vocals is enough sense of melody to give each song a very distinctive signature that gets imprinted in the listener's memory.

As is the case most of the time, this band is not really inventing anything, but they sure as hell know how to deliver some delightfully old school thrash. One more nail in the coffin of so-called modern thrash bands? Let's hope so. Let's see now if the band can deliver a worthy successor.

Other related information on the site
Review: Identify the Dead (reviewed by Michel Renaud)
Interview with 3/4 of the band and some weirdosaurus on November 30, 2008 (Interviewed by Michel Renaud)

Click below for more reviews
Latest 0-9 A B C D E F G H I J K L M N O P Q R S T U V W X Y Z Various Books/Zines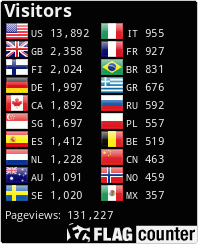 The Metal Crypt - Crushing Posers Since 1999
Copyright © 1999-2022, Michel Renaud / The Metal Crypt. All Rights Reserved.