Review: Blood Red Angel - The State Of Insanity
The State Of Insanity

Label: Gutter Records
Year released: 2001
Duration: 39:02
Tracks: 11
Genre: Thrash Metal

Rating: 3.5/5

Review online: May 1, 2005
Reviewed by: 4th Horseman

for:The State Of Insanity



Rated

2.5

/5 (

50%

) (

4 Votes

)

Review

There are many that will say that the sun has set on thrash metal. Although that is a baseless claim in that there are just so many damn thrash bands out there that have either come back from the dead to pound some more great metal, or just newly established ones that know exactly what they are doing. But at the same time, we will come across bands like Blood Red Angel – who do absolutely nothing wrong in their music, but do not make much of an impression either.

"The State Of Insanity" starts it off with an intro (yawn). The first real song on the album kicks it off with a riff that is hauntingly similar to Slayer's "Dead Skin Mask" – a killer riff it is indeed, therefore it is only natural people would try to play around with it. The rest of the album delivers well, following mostly in the shoes of the Bay Area bands (particularly Slayer) despite being Germans themselves.

But all in all, Blood Red Angel is not a band for someone with only a passing interest in thrash metal. You will find nothing in this album (at least) that you have not heard before. The band plays it safe and stays within the confines of the basic thrash guideline, and it is in that that they succeed and fail. Die hard thrashers will enjoy this for what it is, but it won't change anyone else's mind about what thrash metal is, was, or whether it is even worth giving a chance. Not overly great, but a good slab of old school repetition. You know what you like, so there ya' have it.

Click below for more reviews
Latest 0-9 A B C D E F G H I J K L M N O P Q R S T U V W X Y Z Various Books/Zines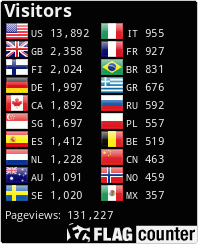 The Metal Crypt - Crushing Posers Since 1999
Copyright © 1999-2022, Michel Renaud / The Metal Crypt. All Rights Reserved.