Review: Torture Killer - Dead Inside
Dead Inside

Label: The Other Records
Year released: 2022
Duration: 11:10
Tracks: 3
Genre: Death Metal

Rating: 4/5

Review online: August 2, 2022
Reviewed by: Michel Renaud

for:Dead Inside



Rated

4

/5 (

80%

) (

5 Votes

)

Review

Cool little EP from Torture killer here. That opening guitar riff is just infectious, and I can't get it out of my head. This errs on the side of thrash, so it's not over-the-top brutal or anything of the sort, rather quite incisive and razor-sharp and pretty tight. The growls are not too guttural and mostly decipherable, a good fit for the music which is more on the old-school style of death metal before things took a turn for the faster and heavier variety. The EP is very much on the short side and is over before you know it, which is too bad because I could certainly do with a full-length of the stuff. Looking forward to whatever next Torture Killer come up with.

Other related information on the site
Review: Dead Inside (reviewed by Luxi Lahtinen)
Review: Sewers (reviewed by Christopher Foley)
Interview with guitarist Jari Laine on April 20, 2013 (Interviewed by Luxi Lahtinen)

Click below for more reviews
Latest 0-9 A B C D E F G H I J K L M N O P Q R S T U V W X Y Z Various Books/Zines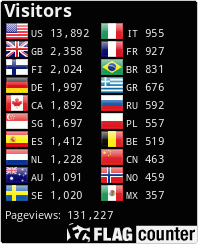 The Metal Crypt - Crushing Posers Since 1999
Copyright © 1999-2022, Michel Renaud / The Metal Crypt. All Rights Reserved.