Review: Black Whispers - Dusk
Dusk

Label: GrimmDistribution
Year released: 2021
Duration: 44:18
Tracks: 11
Genre: Black Metal

Rating: 3.5/5

Review online: June 14, 2022
Reviewed by: Luxi Lahtinen

for:Dusk



Rated

4

/5 (

80%

) (

3 Votes

)

Review

Costa Rica isn't normally a country I associate with Black Metal, so I was certainly intrigued when I got my hands on Black Whispers' third album, Dusk. As it turns out, they're pretty dedicated to grim, primitive Black Metal not too far off from the usual suspects of the Norwegian scene. They stand out a bit by having the bass sound very upfront, which is good because bassist Kevin Montenegro is a damn virtuoso, especially if his performance on the title track is anything to go off of, and I'd be shocked if his recent departure isn't harshly felt on later releases. Outside of that, the band does incorporate some more experimental elements with "The Black Whispers" in the form of fooling around with odd samples, but for the most part, this is mid-paced, well-made DIY second-wave Black Metal that occasionally decorates the wheel enough to make up for not reinventing it in the slightest. Worth checking out.

Click below for more reviews
Latest 0-9 A B C D E F G H I J K L M N O P Q R S T U V W X Y Z Various Books/Zines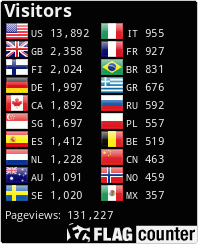 The Metal Crypt - Crushing Posers Since 1999
Copyright © 1999-2022, Michel Renaud / The Metal Crypt. All Rights Reserved.