Review: Battle Axis - Bones of the Aggressor
Bones of the Aggressor

Label: Metal Bastard Records
Year released: 2022
Duration: 31:28
Tracks: 10
Genre: Heavy Metal

Rating: 3.5/5

Review online: June 13, 2022
Reviewed by: Sargon the Terrible

for:Bones of the Aggressor



Rated

2.25

/5 (

45%

) (

4 Votes

)

Review

This is the debut for Battle Axis, a band made up of two guys from Assassin's Blade as well as Rogga Johansson—the man who is in Too Many Death Metal bands. This, however, is not a Death Metal album, but stripped-down Heavy Metal that calls to mind bands like Grey Wolf, Ironsword, or even Lonewolf. This is heavy and crunchy, with some fun riffs that get repeated more than is good for them. The vocals are rough and aggressive, but not as sharp or interesting as they could be. It's interesting hearing Rogga play non-Death Metal, because he keeps a lot of the atonality in his playing, and if you added blast beats a lot of this would sound like stuff from Paganizer or something. This is interesting, but it's not a classic.

Click below for more reviews
Latest 0-9 A B C D E F G H I J K L M N O P Q R S T U V W X Y Z Various Books/Zines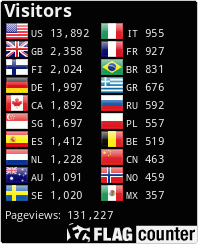 The Metal Crypt - Crushing Posers Since 1999
Copyright © 1999-2022, Michel Renaud / The Metal Crypt. All Rights Reserved.