Review: Benothing - Temporal Bliss Surrealms
Temporal Bliss Surrealms

Label: Everlasting Spew Records
Year released: 2021
Duration: 29:16
Tracks: 4
Genre: Death Metal

Rating: 3.75/5

Review online: April 25, 2022
Reviewed by: Luxi Lahtinen

for:Temporal Bliss Surrealms



Rated

4

/5 (

80%

) (

5 Votes

)

Review

Benothing are something of a supergroup of Finnish Death Metal veterans, consisting of members of such bands as Purtenance, Tärpäth, Dying Out Flame, and Rotten Sound. It's not surprising then that their latest EP, Temporal Bliss Surrealms, is mostly straightforward, in-yer-face Death Metal that loves to go fast as hell, particularly with V.V's drumming. That's not to say that this is without surprises, such as A.G. sounding nothing like he does with Purtenance and instead pulling off a pretty convincing Martin van Drunen-style delivery. The real big surprises come when the band stretches out of its comfort zone and go at a much slower and doomier pace reminiscent of Mental Funeral-era Autopsy, only the songwriting is much more adventurous than that would imply. Opener "State of Surreal Bliss" is actually slower than average for this album and ends up being stronger because of it, but the real reason to give this work your attention is the closing 11-minute behemoth "Statis Hexis," which spends its entire time pushing as many boundaries as possible with adventurous song structures and a general disregard for some of the basic rules of the genre and winds out knocking it out of the fucking park. It's possible that the more ambitious nature of this material won't be for everyone, but for my money, that's what they should be expanding on while trimming down the speedier and more generic aspects of their sound. We might end up with a masterwork if they do.

Click below for more reviews
Latest 0-9 A B C D E F G H I J K L M N O P Q R S T U V W X Y Z Various Books/Zines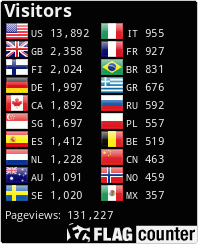 The Metal Crypt - Crushing Posers Since 1999
Copyright © 1999-2022, Michel Renaud / The Metal Crypt. All Rights Reserved.