Review: Bekëth Nexëhmü - De evigas gravrit
De evigas gravrit

Label: Purity Through Fire
Year released: 2022
Duration: 56:39
Tracks: 10
Genre: Black Metal

Rating: 3/5

Review online: April 18, 2022
Reviewed by: Sargon the Terrible

for:De evigas gravrit



Rated

3

/5 (

60%

) (

3 Votes

)

Review

I just reviewed this one-man band's double album from last year, and now here I have the latest one, which is at least not two hours long. This is in a very similar vein, even if I find it overall more mellow and not as well produced. These are still long songs with a cold vibe and a lot of work put into creating an atmosphere, but the recording is both clearer and weaker, so it doesn't get that occult vibe like a really underground sound gives, and the songs just kind of drag. Overall, this is just highly conventional Black Metal without anything to make it stand out.

Other related information on the site
Review: De fornas likgaldrar (Forna nordiska besvärjelsen omfamnat i tre kapitel) (reviewed by Sargon the Terrible)

Click below for more reviews
Latest 0-9 A B C D E F G H I J K L M N O P Q R S T U V W X Y Z Various Books/Zines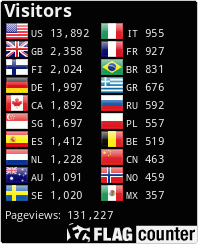 The Metal Crypt - Crushing Posers Since 1999
Copyright © 1999-2022, Michel Renaud / The Metal Crypt. All Rights Reserved.