Review: Black Fucking Cancer - Procreate Inverse
Procreate Inverse

Label: Sentient Ruin Laboratories
Year released: 2022
Duration: 54:34
Tracks: 6
Genre: Black Metal

Rating: 4/5

Review online: March 31, 2022
Reviewed by: Sargon the Terrible

for:Procreate Inverse



Rated

3.67

/5 (

73.33%

) (

3 Votes

)

Review

I really love shit like this, because it is Black Metal so virulent and misanthropic that there is no way it could ever be rendered palatable to any kind of general audience. This band reminds me of similar excessive acts like Black Witchery, Utuk-Xul, or Kratornas with their hammering speed, unending savagery, and endless, twelve-minute songs. Black Fucking Cancer have a bit more texture and dynamic than some of the relentless, machinegun speed freaks like Kratornas, but there is a similar dedication to rampaging past any outer barrier of taste or restraint. There's no keys here, and not even vague gestures in the direction of any kind of conventional song structure, this is unholy blasting Black Metal that doesn't give a fuck.

Click below for more reviews
Latest 0-9 A B C D E F G H I J K L M N O P Q R S T U V W X Y Z Various Books/Zines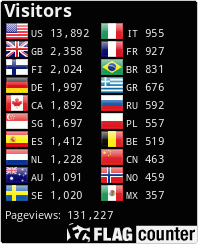 The Metal Crypt - Crushing Posers Since 1999
Copyright © 1999-2022, Michel Renaud / The Metal Crypt. All Rights Reserved.