Review: Chemicide - Common Sense
Common Sense

Label: RipRide Records
Year released: 2022
Duration: 34:44
Tracks: 8
Genre: Thrash Metal

Rating: 3.75/5

Review online: March 21, 2022
Reviewed by: MetalMike

for:Common Sense



Rated

3.86

/5 (

77.14%

) (

7 Votes

)

Review

Chemicide is a band out of San Jose that plays old school thrash, the fast, sharp, and socially outraged kind. The vocals are a Tom Araya-inspired bark, the guitar work screams, and the drumming is emphatic and precise. In other words, Bay Area thrash. There's nothing on their fourth album, Common Sense, that anyone who has heard South of Heaven, Practice What You Preach, and Fabulous Disaster haven't already heard, but they do what they do as well as any band seeking that late '80s sweet spot. I was never a huge fan of that period of thrash, but I admit my head started banging every time songs like "False Democracy" or "Strike as One" came on as the riffs and choruses are undeniably heavy and catchy. Common Sense isn't revolutionary but is definitely one for the Bay Area fiends out there.

Other related information on the site
Review: Common Sense (reviewed by Michel Renaud)

Click below for more reviews
Latest 0-9 A B C D E F G H I J K L M N O P Q R S T U V W X Y Z Various Books/Zines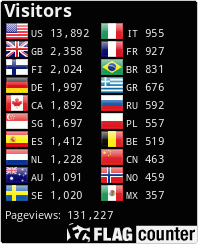 The Metal Crypt - Crushing Posers Since 1999
Copyright © 1999-2022, Michel Renaud / The Metal Crypt. All Rights Reserved.