Review: Bulletproöf - Dynamite
Dynamite

Label: Ossuary Records
Year released: 2021
Duration: 20:55
Tracks: 5
Genre: Heavy Metal

Rating: 3.5/5

Review online: February 28, 2022
Reviewed by: MetalMike

for:Dynamite



Rated

3

/5 (

60%

) (

4 Votes

)

Review

Bulletproöf is an Argentinian band that plays a hard rocking traditional metal with some hints of power metal around the edges. Theirs is a no-frills approach of standard rock band instrumentation focused on a fat guitar sound, chunky riffs and gritty, clean vocals singing about the life metallic. "Banners High" and "Flag of Freedom" have a Running Wild vibe with their "full speed ahead and damn the torpedoes!" attitude and just a hint of sea shanty melody. "Dynamite" and "Fist Pounding" are less grand and more down-and-dirty like Bullet or Krokus. They have a good sound and plenty of energy, but the songwriting is on the generic side and in spots the performances are a bit flat, but if you're riding the wave of traditional metal that's been swelling for the past few years and want something that is simple and to the point, you can do worse than their debut EP Dynamite.

Click below for more reviews
Latest 0-9 A B C D E F G H I J K L M N O P Q R S T U V W X Y Z Various Books/Zines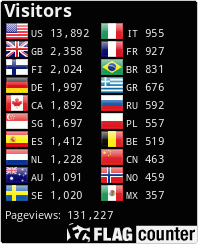 The Metal Crypt - Crushing Posers Since 1999
Copyright © 1999-2022, Michel Renaud / The Metal Crypt. All Rights Reserved.